Are you in search of dental treatments that can help fix and enhance the appearance of your teeth? Dental veneers are what you might be looking for! Dental veneers are ideal treatment options for people with stained, chipped, or gapped teeth.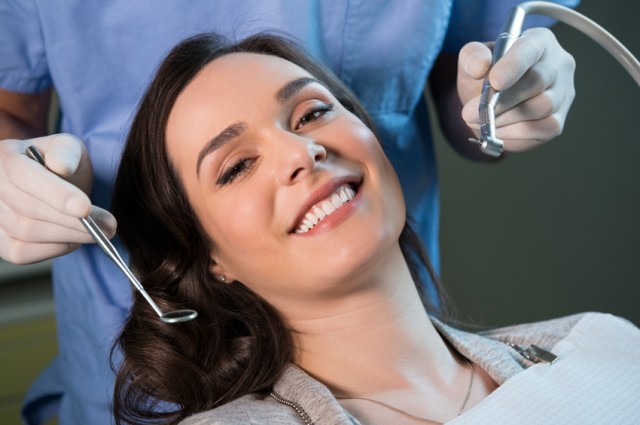 Got a lot of questions in mind about dental veneers? Read on below to find the answers!
What are dental veneers?
Dental veneers are wafer-thin, custom-made shells of tooth-colored materials that are intended to cover the surface of the front teeth to improve a person's appearance.
What can dental veneers fix?
Dental veneers are a perfect option to fix the following dental issues, which may include:
Discolored or stained teeth
Chipped or broken teeth
Worn-out teeth
Gapped or spaced teeth
Misaligned, uneven, or irregularly shaped teeth
Do dental veneers require any special care?
Dental veneers do not require any special care. However, it is still important to practice good oral hygiene and schedule regular dental checkups. Doing so can help the veneers last long.
The dentist will also recommend that stain-causing foods and beverages must be avoided. Although porcelain veneers are stain-resistant, excessive consumption of stain-causing foods and drinks can affect the condition and appearance of the natural teeth, resulting in an uneven color of the teeth.
Is the process of getting dental veneers painful?
Prior to the veneering process, the patients are numbed to prevent any pain and discomfort during the procedure. For patients who wish to get two or more dental veneers, they can expect that little or no discomfort will be experienced once the numbness subsides. On the other hand, patients who wish to get eight or more veneers can expect that there will be some soreness of the gums and possibly the jaw. This can be relieved with over the counter medications.
At Castillo Dental Studio, we offer a variety of dental veneers that patients can choose from such as Traditional porcelain veneers, Lumineers, DaVinci and e.max veneers. Each kind of veneer mentioned differ in characteristics. That is why it is highly recommended to schedule a consultation to know which treatment option is perfect for the patients' needs.

Let us help you improve the appearance and form of your teeth! Book your appointment with us at Castillo Dental Studio and avail of our Dental Veneers in Pembroke Pines, FL. We are located at 17913 NW 7th St. Suite #103 Pembroke Pines, FL 33029.